Bespoke golf packages
Would you like to play a day of golf and spend the night in the area afterwards or in advance? Please contact the accommodation providers for availability. They will then contact us to book your tee time. Of course, you are free to inform about this yourself, but the booking is made via the hotel in question (with the exception of the Landal bungalow parks).
We collaborate with: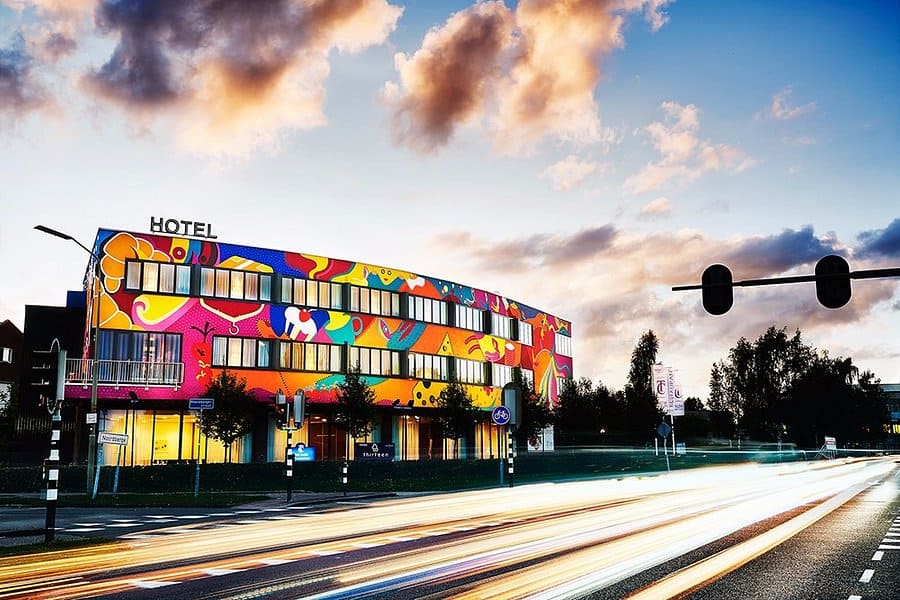 Hotel ten Cate (Emmen)
Welcome to the Ten Cate Hotel and Restaurant, a colourful and artistic hotel in the heart of Emmen. We are happy to provide a refreshing and surprising stay. The artistic building and our unique interior create an inspiring setting. Enjoy our attractive restaurant. Our packages, facilities and tips & trips ensure that you will not be bored for a moment.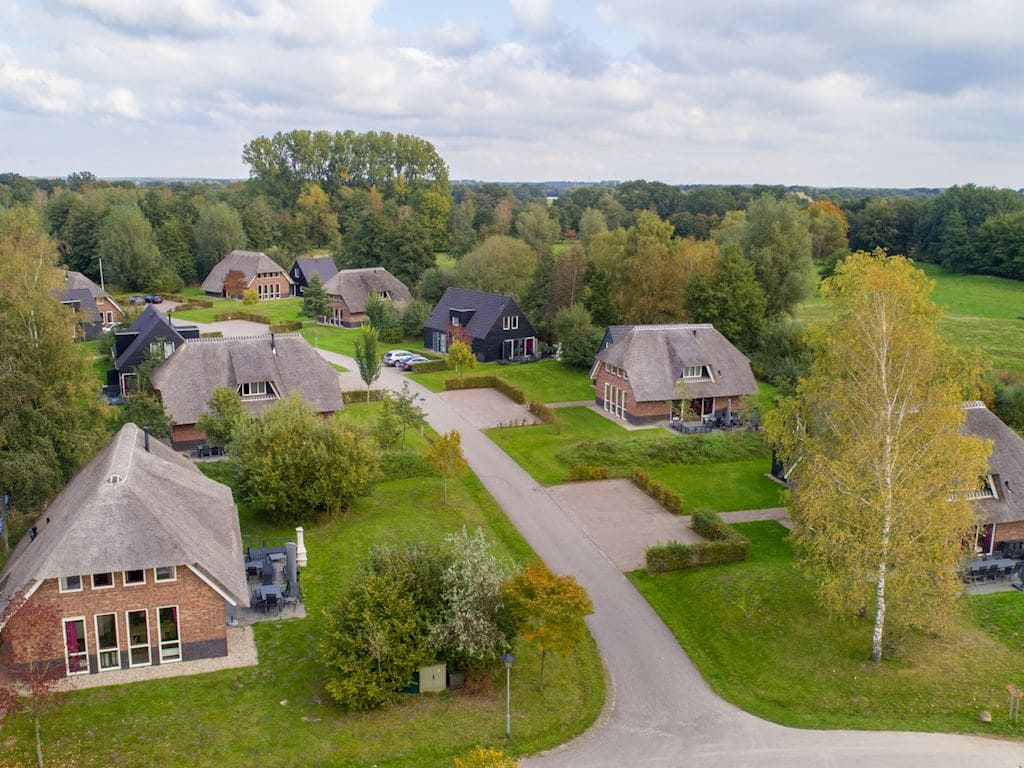 Bungalowpark Landal Aelderholt (Aalden)
You will find the Landal Aelderholt holiday park in the wooded southeast of Drenthe. The place is wonderfully relaxed, your accommodation is surrounded by nature. The children can spend hours enjoying themselves in the indoor playground. With 1,100 kilometres of cycle paths, Drenthe is a real cycling province. From your accommodation, you can cycle to stone-age dolmen, forests, peat bogs and beautiful villages. There are also beautiful routes for hikers.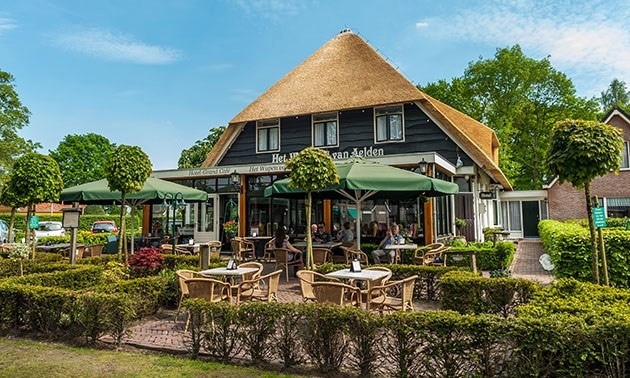 Grand Cafe – Libo (Aalden)
A nice 'living room' atmosphere, lots of attention for visitors, delicious coffee and an original lunch menu… This is what we do to make your stay at LiBo special again and again. Our grand cafe & hotel is located on the high street of Aalden, Drenthe. When you drive through Aalden, our characteristic premises are not to be missed. Our detached, thatched property with large terrace, garden, sunny conservatory, extension, welcoming bar, pleasant meeting room and particularly peaceful hotel offers space for socializing and meeting people!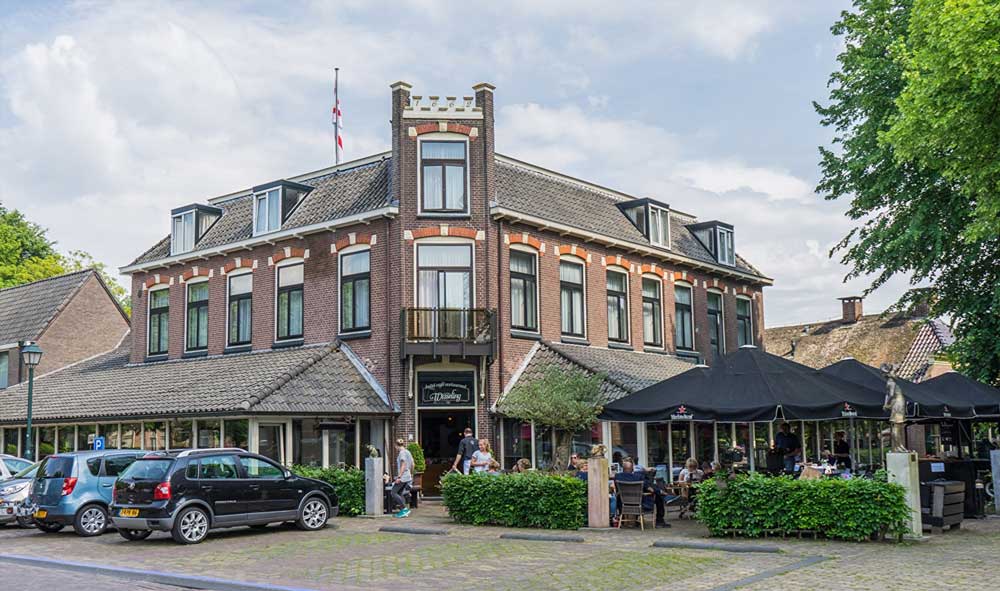 Hotel & Restaurant Wesseling
You will find the Wesseling Hotel & Restaurant in Dwingeloo, in the heart of Drenthe. Plot your route to perhaps the most beautiful Commons in the Netherlands and find the oldest family hotel in the Netherlands (1662) amidst no less than two national parks. We look forward to welcoming you in our cozy, welcoming and contemporary family hotel and restaurant.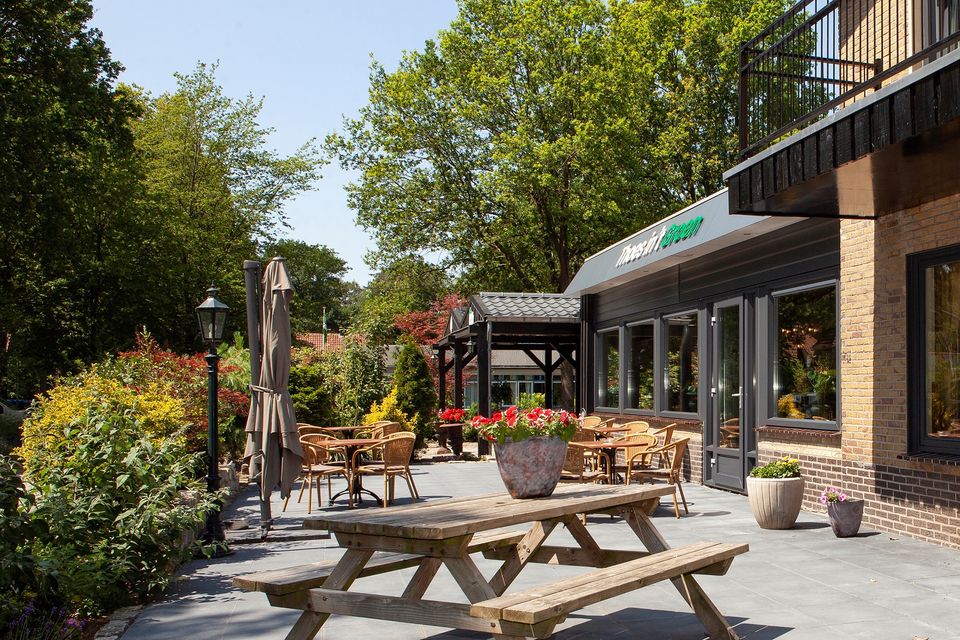 B&B in't Groen
You will find B&B in't Groen in a beautiful green area. Our rural accommodation lies right next to the to the forest and is the perfect place for rest, space, nature, attention, comfort and hospitality. It is located in the middle of the triangle between Assen, Emmen and Hoogeveen. Our B & B has three spacious guest rooms. We will be happy to welcome you in the youngest village in Drenthe, Witteveen.
Partnership Drentsche Golf & Country Club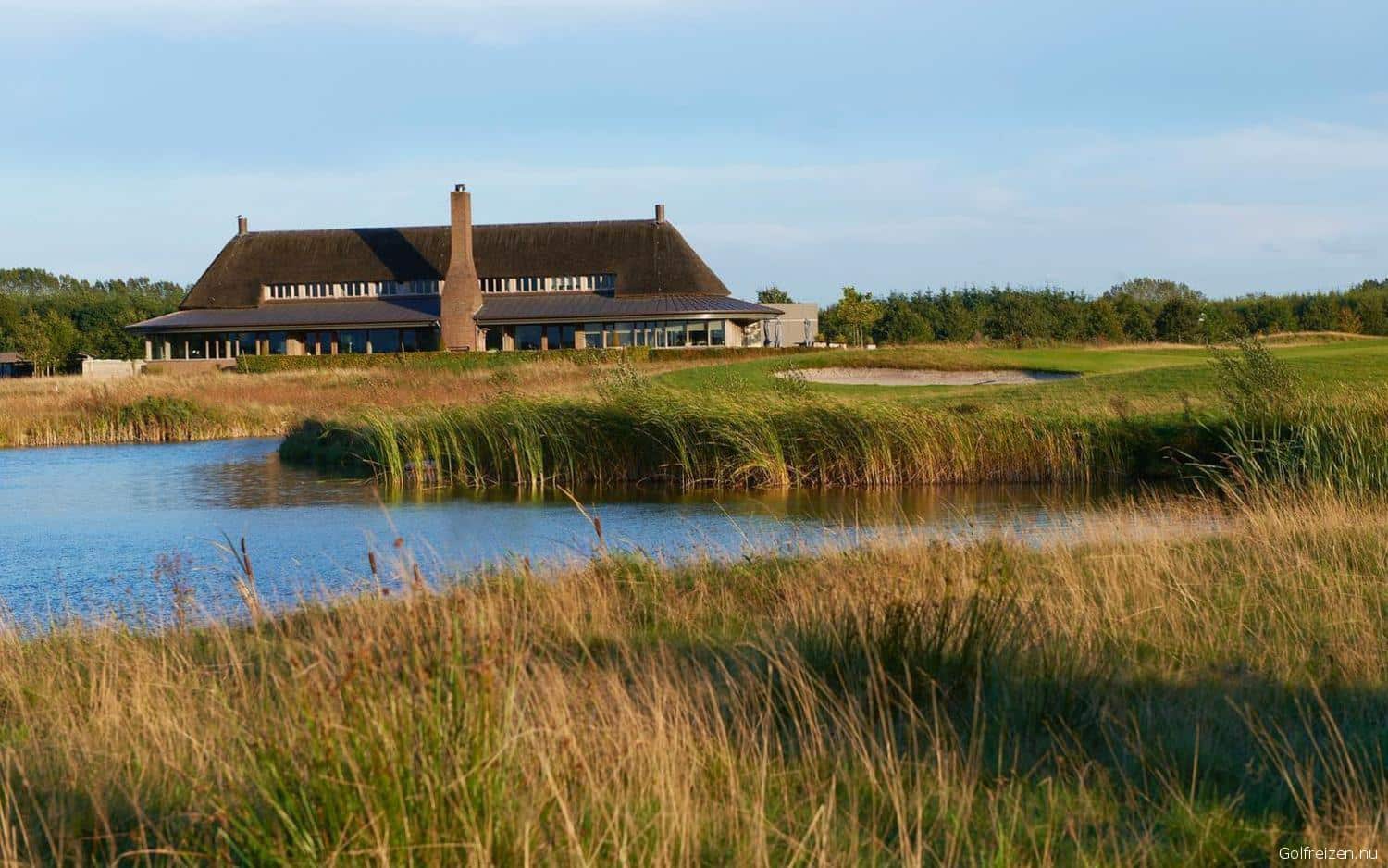 Drenthe's Most Beautiful
For the true golf enthusiast who wants to discover Drenthe's most beautiful holes! Stay at the Golf Lodge and play at the two most beautiful golf courses in Drenthe.
1x 18-hole greenfee at Drentse Golfclub de Gelpenberg
1x 18-hole greenfee at Drentsche Golf & Country Club
1x 3 course diner at Drentsche Golf & Country Club
1x overnight stay in the Golf Lodge at the Drentsche Golf & Country Club
1x extensive breakfast buffet